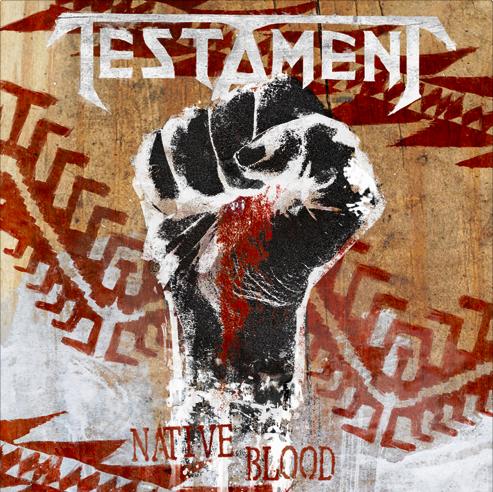 ROOTS of Native American Metal | on Sirius XM
Sat 11/21, 6PM ET
Sun 11/22, 1PM ET
Mon 11/23, 9AM ET
This Thanksgiving week, we bring to the table a heavy metal history lesson uniting fifty years of heavy metal roots with centuries of North American roots. Bands from Canada to Mexico and all across the U.S. bring Native American legends, history, and outlooks in bands including Nechochwen, Dying Tribe, Resistant Culture, Damage Overdose, Pan-Amerikan Native Front, Testament, and more. Know your Roots!
Read more about the worldwide rise of heavy metal in SOUND OF THE BEAST: The Complete Headbanging History of Heavy Metal, by Roots host Ian Christe.
PLAYLIST:
TESTAMENT – "Native Blood (live)" from LIVE PROMO
RESISTANT CULTURE – "Ancient Future" from ANCIENT FUTURE
BLUE HUMMINGBIRD ON THE LEFT – "Hail Huitzilopochtli" from ATL TLACHINOLLI
DARK KLOUD – "Warpath" from DEMO
DYING TRIBE – "Get a Life" from REPRESENT
BURY THE SUN – "500 Years" from 2009 DEMO
I DONT KONFORM – "Hungry for War" from SAGEBRUSH REJECTS
TESTIFY – "Rage" from RISE ABOVE
DAMAGE OVERDOSE – "Reaching for Nothingness" from INDIGENOCIDE
GYIBAAW – "Diitk" from ANCESTRAL WAR HYMNS
PAN-AMERIKAN NATIVE FRONT – "Raising the War Club" from TECUMSAH'S WAR
NECHOCHWEN – "Hey Ya Ho Na" from OTO
Bloody Roots is Sound of the Beast author and Bazillion Points publisher Ian Christe's heavy metal history show on Sirius XM Liquid Metal channel 40. Launched in June 2004, each weekly show has examined another subgenre, band, movement, country, or theme in metal, punk, and heavy rock. Past episodes are available on-demand online from SiriusXM.com