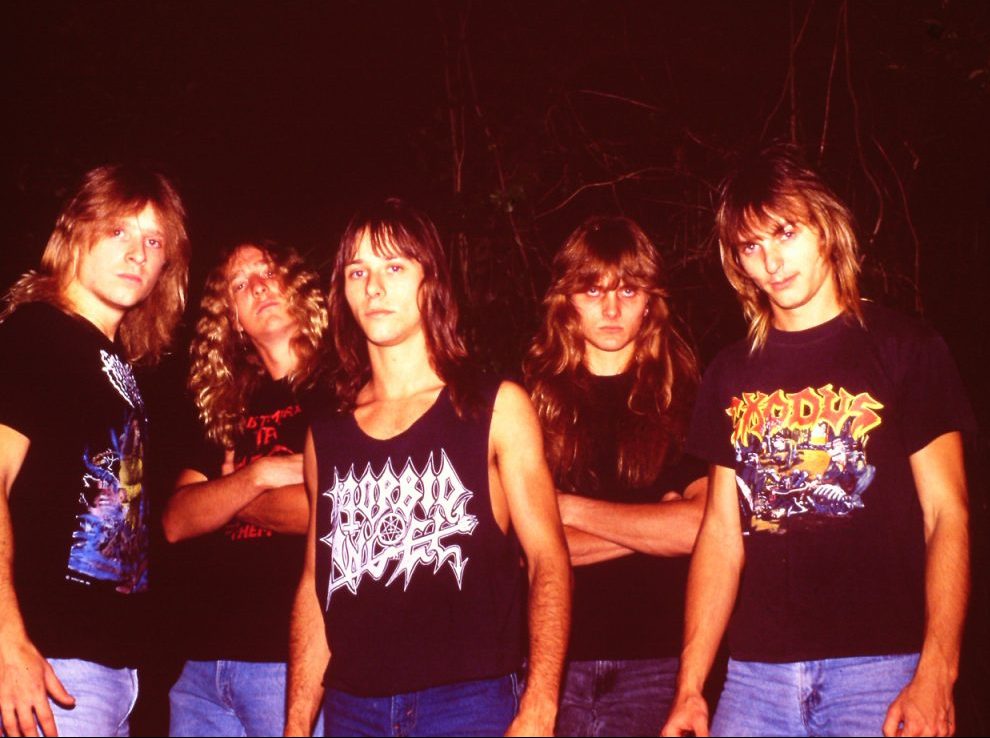 ROOTS 1990: DEATH METAL'S BIG BREAKOUT
Week of April 17, 2021
Sat 4/17, 6PM ET
Sun 4/18, 1PM ET
Mon 4/19, 9AM ET
Tues 4/20, 4PM ET
Thurs 4/22, 9PM ET
After festering in the underground since the early 1980s, death metal erupted in view in 1990 with an undeniable rash of gruesome instant classic records by Deicide, Cannibal Corpse, Napalm Death, Obituary, Nocturnus, Paradise Lost, and, of course, Entombed. Grab your gravedigger's shovel and join us… know your Roots!
PLAYLIST
DEATH – "Spiritual Healing" from SPIRITUAL HEALING
AUTOPSY – "Charred Remains" from SEVERED SURVIVAL
CANNIBAL CORPSE – "Shredded Humans" from EATEN BACK TO LIFE
DEICIDE – "Dead by Dawn" from DEICIDE
OBITUARY – "Chopped in Half" from CAUSE OF DEATH
MORTICIAN – "Brutally Mutilated" from BRUTALLY MUTILATED 7″
BOLT THROWER – "Warmaster (1990)" from THE PEEL SESSIONS 1988-90
NAPALM DEATH – "The Chains That Bind Us" from HARMONY CORRUPTION
ENTOMBED – "The Truth Beyond" from LEFT HAND PATH
PARADISE LOST – "Deadly Inner Sense" from LOST PARADISE
NOCTURNUS – "Droid Sector" from THE KEY
DARKTHRONE – "Neptune Towers" from SOULSIDE JOURNEY
INCANTATION – "Entrantment of Evil" from ENTRANTMENT OF EVIL 7″
MORBID ANGEL – "Unholy Blasphemies" from BLESSED ARE THE SICK
CARCASS – "Corporeal Jigsure Quandry" from NECROTICISM
Roots is Sound of the Beast author Ian Christe's heavy metal history show on Sirius XM Liquid Metal channel 40. Since June 2004, each weekly show has examined another subgenre, band, movement, country, or theme. The show is available on-demand online from SiriusXM.com.