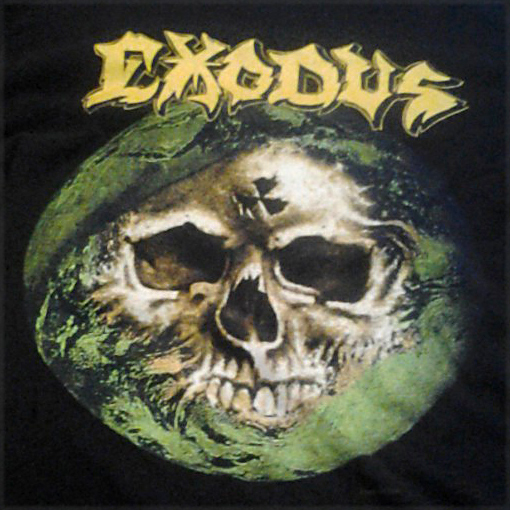 ROOTS OF ECOLOGICAL GREEN METAL
Week of April 24, 2021
Sat 4/24, 6PM ET
Sun 4/25, 1PM ET
Mon 4/26, 9AM ET
Tues 4/27, 4PM ET
Thurs 4/29, 9PM ET
This week's metal history lesson packs a powerhouse lineup of headbanger Earth defenders decrying pollution, waste, and environmental abuse. Join us for a tree-hugging seminar in ecological awareness with "green metal" warriors including Kreator, Exodus, Sepultura, Metallica, Earth Crisis, Gojira, Napalm Death, Carcass, Lamb of God, Cattle Decapitation, and others. Reduce, recycle, and know your Roots!
PLAYLIST:
KREATOR – "Toxic Trace" from TERRIBLE CERTAINTY
EXODUS – "Chemi-Kill" from PLEASURES OF THE FLESH
SEPULTURA – "Biotech is Godzilla" from CHAOS A.D.
METALLICA – "Blackened" from LIVE SEATTLE 1989
EARTH CRISIS – "Eden's Demise" from FIRESTORM
GOJIRA – "Toxic Garbage Island" from THE WAY OF ALL FLESH
NAPALM DEATH – "On the Brink of Extinction" from TIME WAITS FOR NO SLAVE
REVOCATION – "Fracked" from REVOCATION
CARCASS – "The Granulating Dark Satanic Mills" from SURGICAL STEEL
LAMB OF GOD – "Reclamation" from WRATH
CATTLE DECAPITATION – "The Carbon Stampede" from MONOLITH OF HUMANITY
IRON REAGAN – "A Dying World" from CROSSOVER MINISTRY
KING GIZZARD & THE LIZARD WIZARD – "Planet B" from INFEST THE RATS' NEST
Roots is Sound of the Beast author Ian Christe's heavy metal history show on Sirius XM Liquid Metal channel 40. Since June 2004, each weekly show has examined another subgenre, band, movement, country, or theme. The show is available on-demand online from SiriusXM.com.