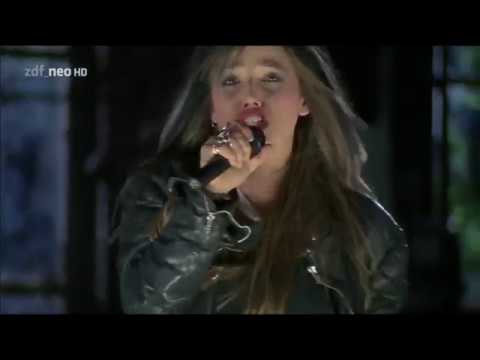 ROOTS of Women in 1980s Metal | on SiriusXM
Week of October 2, 2021
Sat 10/2, 6PM ET
Sun 10/3, 1PM ET
Mon 10/4, 9AM ET
Tues 10/5, 4PM ET
Thurs 10/7, 9PM ET
From the NWOBHM to classic heavy metal to thrash and death metal, women were part of every major metal development of the 1980s. This week we honor trailblazers including Lita Ford, Girlschool, Hellion, Warlock, Detente, Holy Moses, Sacrilege UK, Nuclear Death, and the Plasmatics. Know Your Roots!
How heavy metal twist and turn through the 1980s? Read SOUND OF THE BEAST: The Complete Headbanging History of Heavy Metal, by Ian Christe and know the score..
PLAYLIST
GIRLSCHOOL – "C'mon Let's Go" from HIT AND RUN
LITA FORD – "Gotta Let Go" from DANCIN' ON THE EDGE
HELLION – "Up From the Depths" from HELLION MINI-LP
WARLOCK – "Burning the Witches" from BURNING THE WITCHES
ORAL – "Black Leather" from ORAL SEX
CHASTAIN – "The Voice of the Cult" from THE VOICE OF THE CULT
ZNOWHITE – "Bringing the Hammer Down" from ALL HAIL TO THEE
SENTINEL BEAST – "Dogs of War" from DEPTHS OF DEATH
DETENTE – "Holy War" from RECOGNIZE NO AUTHORITY
SACRILEGE – "Shadow from Mordor" from BEYOND THE REALMS OF DEATH
CAPITALIST ALIENATION – "Braindead" from CAPITALIST ALIENATION
NUCLEAR DEATH – "The Colour of Blood" from BRIDE OF INSECT
L7 – "Fast" from PUSH 7″
HOLY MOSES – "Current of Death" from FINISHED WITH THE DOGS
PLASMATICS – "Country Fairs" from COUP D'ETAT
Roots is Sound of the Beast author Ian Christe's heavy metal history show on Sirius XM Liquid Metal channel 40. Since June 2004, each weekly show has examined another subgenre, band, movement, country, or theme. The show is available on-demand online from SiriusXM.com.