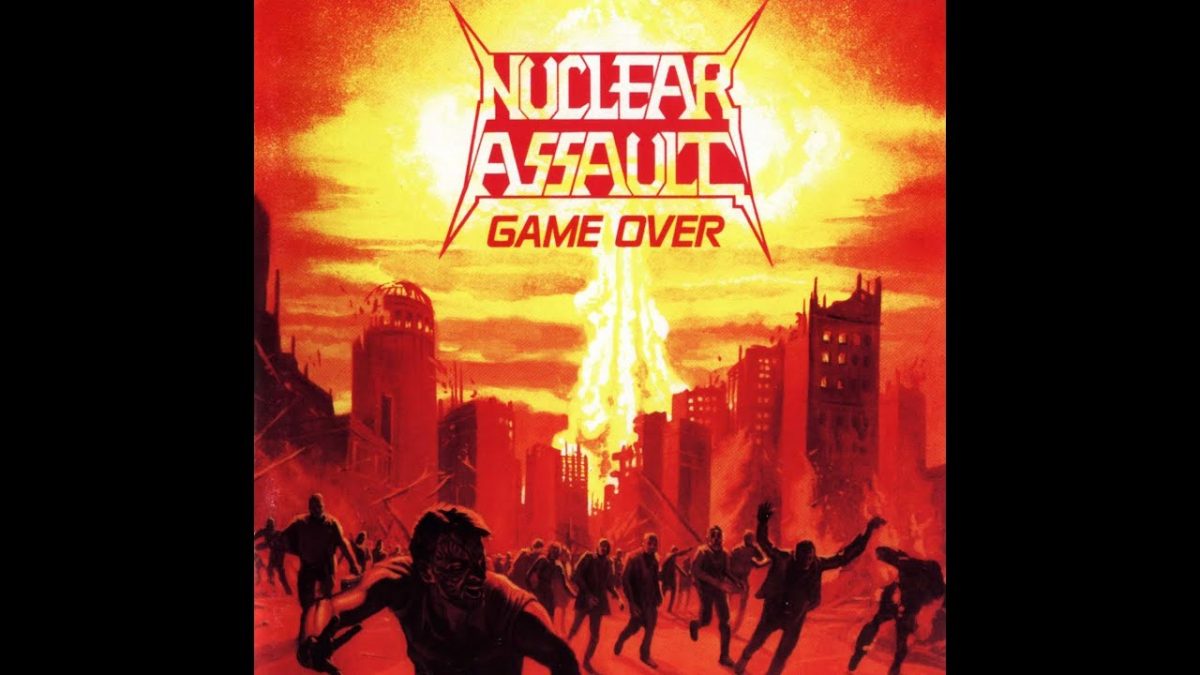 ROOTS of Metal's Nuclear Warning | on SiriusXM
Week of August 27, 2022
Sat 8/27, 6PM ET
Sun 8/28, 1PM ET
Mon 8/29, 9AM ET
Tues 8/30, 4PM ET
Thurs 9/1, 9PM ET
As the world's nuclear and radiation threat levels rise, we turn to metal's rich history of nuclear themes for reassurance. Put on your yellow contamination suit and join us for an atomic inspection across metal styles, featuring radioactive material by Sodom, Repulsion, Terrorizer, Exodus, Cavalera Conspiracy, Watain, 1349, Wormrot, Discharge, Deceased, Bolt Thrower, Violator, and more. Duck, cover, and know your Roots!
Enter metal's atomic age in the pages of  SOUND OF THE BEAST: The Complete Headbanging History of Heavy Metal, by Ian Christe..
PLAYLIST:
SODOM – "Nuclear Winter" from PERSECUTION MANIA
CARNIVORE – "Thermonuclear Warrior" from CARNIVORE
DISCHARGE – "The Possibility of Life's Destruction" from HEAR NOTHING
SEE NOTHING SAY NOTHING
EXODUS – "And Then There Were None" from BONDED BY BLOOD
REPULSION – "Radiation Sickness" from HORRIFIED
NUCLEAR ASSAULT – "Radiation Sickness" from GAME OVER
DECEASED – "Nuclear Exorcist" from THE 13 FRIGHTENED SOULS EP
BOLT THROWER – "Nuclear Annihilation" from IN BATTLE THERE IS NO LAW
VIOLATOR – "Atomic Nightmare" from CHEMICAL ASSAULT
WHIPSTRIKER – "Nuclear Metal Blood" from ONLY FILTH WILL PREVAIL
WORMROT – "Newkiller Nuclear" from ABUSE
CAVALERA CONSPIRACY – "Electric Funeral" from BLUNT FORCE TRAUMA
1349 – "Atomic Chapel" from DEMONOIR
WATAIN – "Nuclear Alchemy" from TRIDENT WOLF ECLIPSE
TERRORIZER – "After World Obliteration" from WORLD DOWNFALL
Roots is Sound of the Beast author Ian Christe's heavy metal history show on Sirius XM Liquid Metal channel 40. Since June 2004, each weekly show has examined another subgenre, band, movement, country, or theme. The show is available on-demand online from SiriusXM.com.