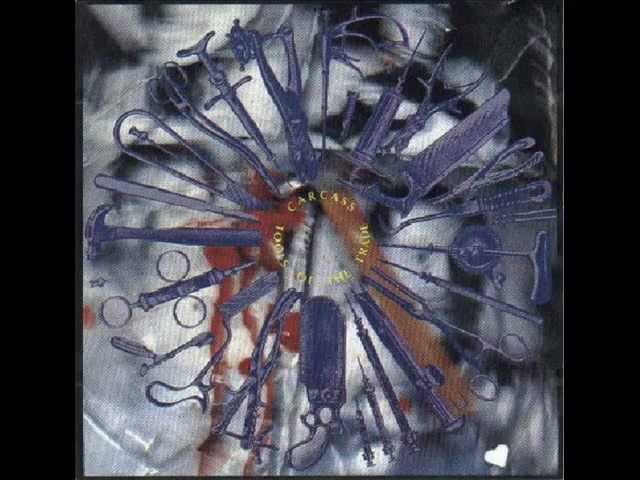 ROOTS Labor Day Special: Tools of the Metal Trade | on SiriusXM
Week of September 3, 2022
Sat 9/3, 6PM ET
Sun 9/4, 1PM ET
Mon 9/5, 9AM ET
Tues 9/6, 4PM ET
Thurs 9/8, 9PM ET
Head to the shed and survey a selection of axes, chainsaws, hammers, flamethrowers, and battering rams as put to work in sinister songs by Gatecreeper, Sodom, Possessed, Power Trip, Carcass, Guillotine A.D., Motörhead, Iron Savior, and more. Know your Roots!
Pick up the most valuable tool, metal knowledge, in  SOUND OF THE BEAST: The Complete Headbanging History of Heavy Metal, by Ian Christe..
PLAYLIST
GATECREEPER – "Flamethrower" from SONORAN DEPRAVATION
PILEDRIVER – "Metal Inquisition" from METAL INQUISITION
POSSESSED – "Swing of the Axe" from METAL MASSACRE 6
POWER TRIP – "Executioner's Tax" from LIVE IN SEATTLE 2018
SODOM – "The Saw Is the Law" from BETTER OFF DEAD
EXSANGUINATION – "Screwdriver" from SPECTRAL HYMNS
THRASHFIRE – "Chainsaw Metal" from VENGEANCE OF FIRE
CARCASS – "Tools of the Trade" from TOOLS OF THE TRADE
UNEARTHLY TRANCE – "Scythe" from STALKING THE GHOST
GUILLOTINE A.D. – "Hammer" from HAMMER
MOTÖRHEAD – "The Hammer" from NO SLEEP TIL HAMMERSMITH
IRON SAVIOR – "Battering Ram" from RIDING ON FIRE
Roots is Sound of the Beast author Ian Christe's heavy metal history show on Sirius XM Liquid Metal channel 40. Since June 2004, each weekly show has examined another subgenre, band, movement, country, or theme. The show is available on-demand online from SiriusXM.com.