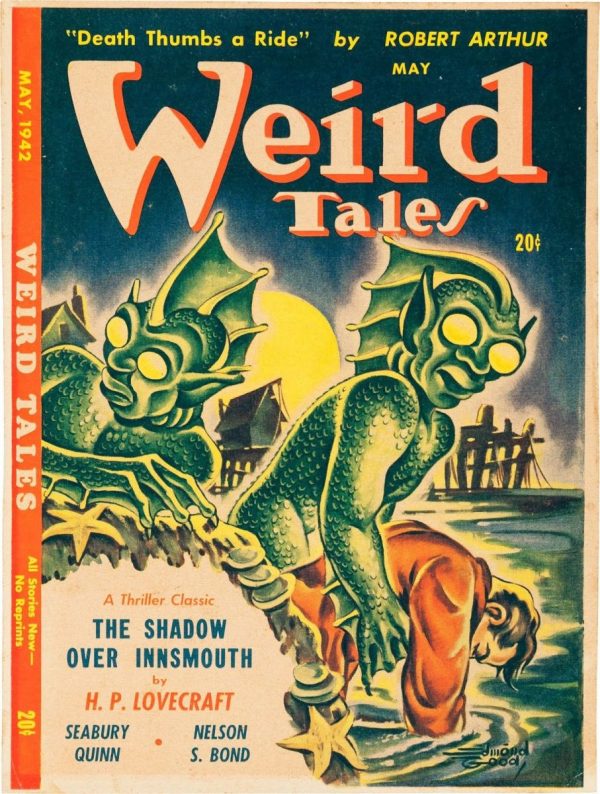 Roots of H.P. Lovecraft-inspired Horror Metal | on SiriusXM
Week of October 15, 2022
Sat 10/15, 6PM ET
Sun 10/16, 1PM ET
Mon 10/17, 9AM ET
Tues 10/18, 4PM ET
Thurs 10/20, 9PM ET
We embark on a journey into mystery with horror writer H.P. Lovecraft, whose stories from 100 years ago opened the cosmic gateway to terror and have inspired throngs of metal bands including Black Sabbath, Vader, Celtic Frost, Metallica, Morbid Angel, the Black Dahlia Murder, Dagon, Dream Death, Massacre, Electric Wizard, Septicflesh, and more!
Stagedive into the story of thrash metal in HEAVY METAL MOVIES: Guitar Barbarians, Mutant Bimbos & Cult Zombies Amok in the 666 Most Ear- and Eye-Ripping Big-Scream Films Ever! by Mike "McBeardo" McPadden.
PLAYLIST:
CELTIC FROST – "Morbid Tales" from MORBID TALES
VADER – "Hymn to the Ancient Ones" from SOTHIS
BLACK SABBATH – "Behind the Wall of Sleep" from BLACK SABBATH
SACRIFICE – "Re-Animation" from FORWARD TO TERMINATION
MORBID ANGEL – "The Ancient Ones" from BLESSED ARE THE SICK
MASSACRE – "From Beyond" from FROM BEYOND
METALLICA – "The Thing That Should Not Be" from S&M
DREAM DEATH – "The Elder Race" from JOURNEY INTO MYSTERY
HIGH ON FIRE – "The Face of Oblivion" from BLESSED BLACK WINGS
NECRONOMICON – "Through the Door of Time" from THE SACRED MEDICINES
DAGON – "Ocean Metal" from TERRAPHOBIC
THE BLACK DAHLIA MURDER – "Thy Horror Cosmic" from UNHALLOWED
ELECTRIC WIZARD – "Dunwich" from WITCHCULT TODAY
SEPTICFLESH – "Lovecraft's Death" from COMMUNION
Roots is Sound of the Beast author and Bazillion Points publisher Ian Christe's heavy metal history show on Sirius XM Liquid Metal channel 40. Launched in June 2004, each weekly show has examined another subgenre, band, movement, country, or theme in metal, punk, and heavy rock. Past episodes are available on-demand online from SiriusXM.com.