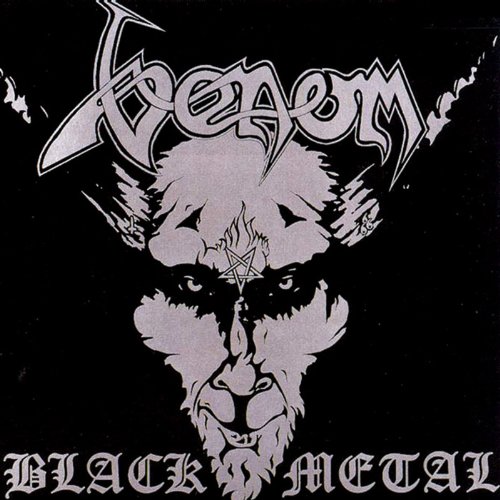 ROOTS Lays Down Our Souls for 40 Years of VENOM's Black Metal | on SiriusXM
Week of November 19, 2022
Sat 11/19, 6PM ET
Sun 11/20, 1PM ET
Mon 11/21, 9AM ET
Tues 11/22, 4PM ET
Thurs 11/24, 9PM ET
The iconic and enduring Black Metal album by chaotic Newcastle, England, trio VENOM turns 40 this month, and Roots honors this key record in the birth of death metal, black metal, and thrash metal, with a song-by-song tribute featuring tracks by Venom, Dimmu Borgir, Obituary, Sigh, Sodom, Aura Noir, Knife, Cronos, and more. Lay down your souls to the gods of rock 'n' roll…and know your Roots!
Dive into the Venom story in the words of Cronos, Mantas, and Abaddon from the band in the new NWOBHM history book  DENIM AND LEATHER: The Rise and Fall of the New Wave of British Heavy Metal, by Michael Hann..
PLAYLIST:
VENOM – "Black Metal" from BLACK METAL
DIMMU BORGIR – "Black Metal" from IN SORTE DIABOLI
EXHUMATION – "To Hell and Back" from HYMN TO YOUR GOD
OBITUARY – "Buried Alive" from ANTHOLOGY
VENOM – "Raise the Dead" from BLACK METAL
SIGH – "Teachers Pet" from A TRIBUTE TO VENOM
SODOM – "Leave Me in Hell" from A HANDFUL OF BULLETS
KNIFE – "Sacrifice" from THE SACRIFICE SESSIONS
AURA NOIR – "Heavens on Fire" from BLACK THRASH ATTACK
UNLEASHED – "Countess Bathory" from SHADOWS IN THE DEEP
NUCLEAR WARFARE – "Don't Burn the Witch" from PURVEYORS OF DEATH
CRONOS – "At War with Satan" from VENOM
NECRODEATH – "Bloodlust" from OLD SKULL
VENOM – "In Nomine Satanas" from BLOODLUST
Roots is Sound of the Beast author Ian Christe's heavy metal history show on Sirius XM Liquid Metal channel 40. Since June 2004, each weekly show has examined another subgenre, band, movement, country, or theme. The show is available on-demand online from SiriusXM.com.