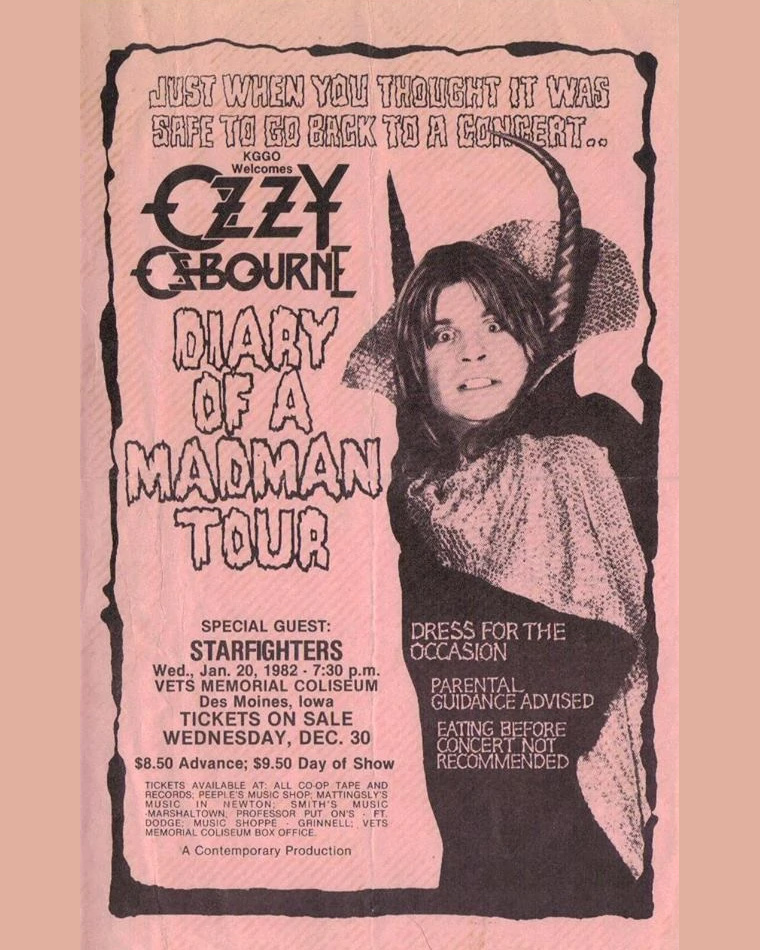 ROOTS Thanks Metal Doomfather Ozzy Osbourne | on SiriusXM
Week of February 11, 2023
Sat 2/11, 6PM ET
Sun 2/12, 1PM ET
Mon 2/13, 9AM ET
Tues 2/14, 4PM ET
Thurs 2/16, 9PM ET
We thank doomfather Ozzy Osbourne from our metal hearts with a playlist of the heaviest tracks from his fifty years of recordings. Selections by Black Sabbath, Ozzy Osbourne solo, plus collaborations with Rick Wakeman, Tony Iommi, Rob Zombie, and more. Let us see your hands… and know Your Roots!
Capture the glory of Ozzy and of fifty years of heavy metal in SOUND OF THE BEAST: The Complete Headbanging History of Heavy Metal.
PLAYLIST:
BLACK SABBATH – "Symptom of the Universe" from SABOTAGE
OZZY OSBOURNE – "Over the Mountain" from DIARY OF A MADMAN
BLACK SABBATH – "Into the Void" from MASTER OF REALITY
OZZY OSBOURNE – "Waiting for Darkness" – from BARK AT THE MOON
TONY IOMMI – "Who's Fooling Who" from IOMMI
RICK WAKEMAN – "Buried Alive" from RETURN TO THE CENTRE OF THE EARTH
ROB ZOMBIE – "Iron Head" from THE SINISTER URGE
OZZY OSBOURNE – "Under the Graveyard" from ORDINARY MAN
BLACK SABBATH – "Wicked World" from THE ANGELIC SESSIONS
OZZY OSBOURNE – "Diary of a Madman" from DIARY OF A MADMAN
Roots is Sound of the Beast author Ian Christe's heavy metal history show on Sirius XM Liquid Metal channel 40. Since June 2004, each weekly show has examined another subgenre, band, movement, country, or theme. The show is available on-demand online from SiriusXM.com.