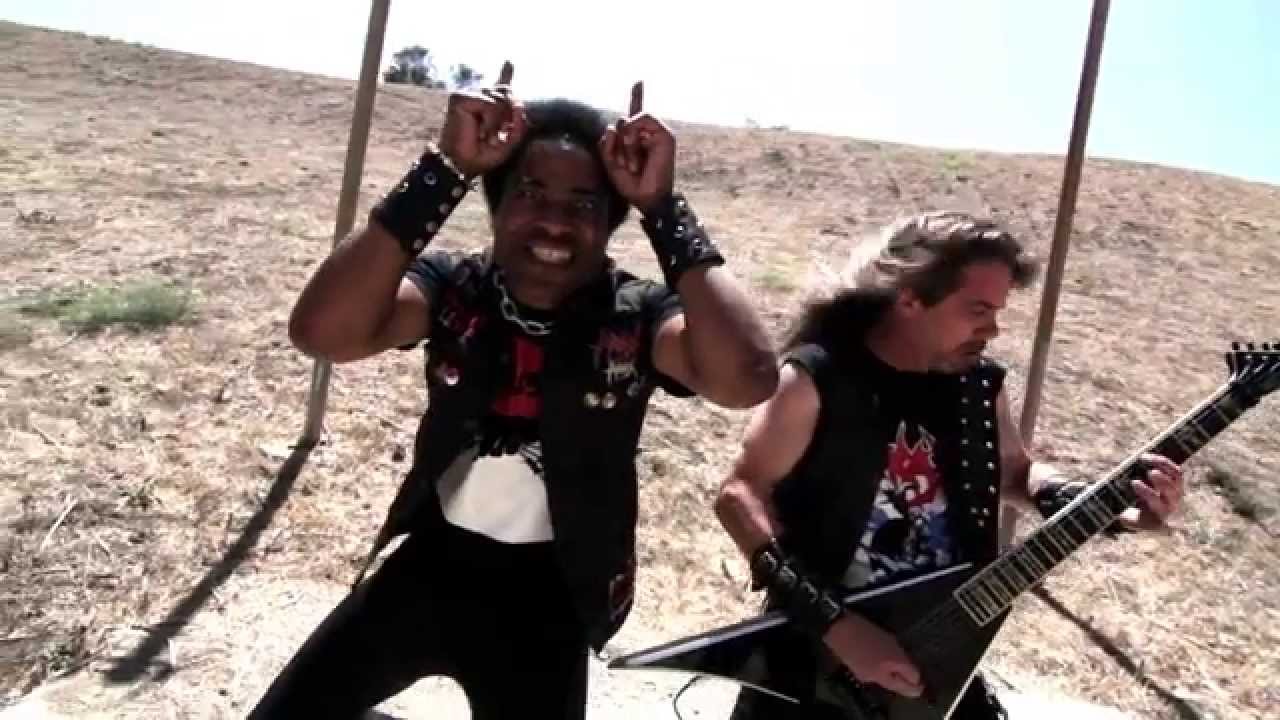 ROOTS Celebrates Black History in Metal | on SiriusXM
Week of February 18, 2023
Sat 2/18, 6PM ET
Sun 2/19, 1PM ET
Mon 2/20, 9AM ET
Tues 3/21 4PM ET
Thurs 3/23, 9PM ET
Roots salutes Black History Month with a decades-deep account of Black musicians representing all metal styles. From early Metallica to thrashers Hirax and Znowhite, then into death metal with Suffocation, metalcore by God Forbid, and the groundbreaking originality of Candiria. Also featured: Mystifier, Sound Barrier, shredder Tony Macalpine, Oceans of Slumber, Animals as Leaders, and Zeal & Ardor. Know your Roots!
How did Black musicians contribute to the birth and rise of heavy metal? Read SOUND OF THE BEAST: The Complete Headbanging History of Heavy Metal, by Ian Christe and KNOW YOUR ROOTS!.
PLAYLIST
HIRAX – "El Diablo Negro" from EL DIABLO NEGRO EP
METALLICA – "Hit the Lights" from METAL MASSACRE
BLACK DEATH – "Night of the Living Death" from BLACK DEATH
SOUND BARRIER – "Gladiator" from SPEED OF LIGHT
ZNOWHITE – "Bringin' the Hammer Down" from ALL HAIL TO THEE
DEFCON – "Red Light" from 1985 DEMO
TONY MACALPINE – "Wheel of Fortune" from EDGE OF SANITY
GOD FORBID – "Antihero" from GONE FOREVER
SUFFOCATION – "Prelude To Repulsion" from SUFFOCATION
MYSTIFIER – "Weighing Heart Ceremony" from PROTOGONI MAVRI MAGIKI DYNASTEIA
BODY COUNT – "Point the Finger" from CARNIVORE
CANDIRIA – "Without Water" from 300 PERCENT DENSITY
OCEANS OF SLUMBER – "The Waters Rising" from THE WATERS RISING
ANIMALS AS LEADERS – "Monomyth" from PARRHESIA
ZEAL & ARDOR – "Run" from ZEAL & ARDOR
Roots is Sound of the Beast author Ian Christe's heavy metal history show on Sirius XM Liquid Metal channel 40. Since June 2004, each weekly show has examined another subgenre, band, movement, country, or theme. The show is available on-demand online from SiriusXM.com.