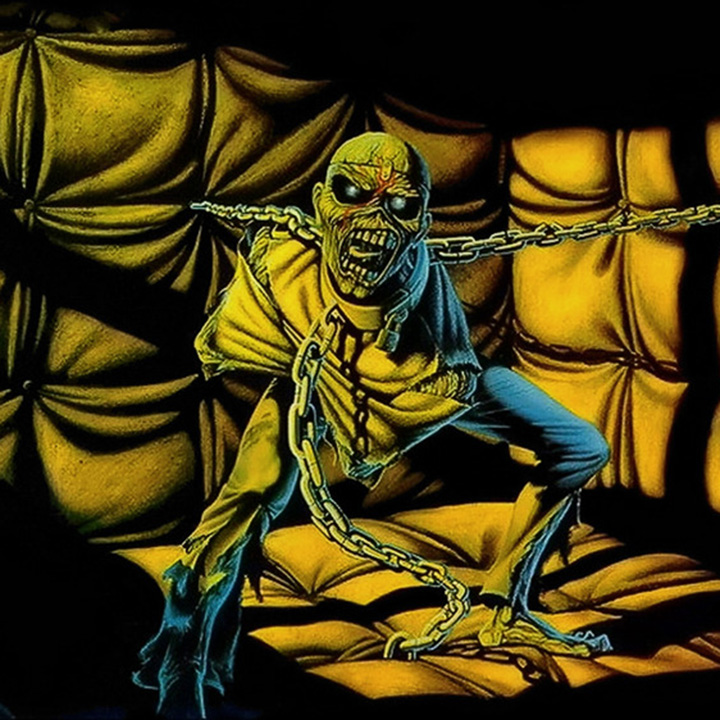 ROOTS Anniversary of Iron Maiden's Piece of Mind | on SiriusXM
Week of May 20, 2023
Sat 5/20, 6PM ET
Sun 5/21, 1PM ET
Mon 5/22, 9AM ET
Tues 5/23, 4PM ET
Thurs 5/25, 9PM ET
We celebrate the 40th anniversary of Iron Maiden's bedrock classic heavy metal masterpiece Piece of Mind this week, going track by track through the record with rare live versions, B-sides, and transformative tributes by Tyr, White Wizzard, Sonata Arctica, Cohered and Cambria, Fozzy, Morgion, and more. Show your brains, know your Roots!
Read classic metal history in books like DENIM AND LEATHER: The Rise and Fall of the New Wave of British Heavy Metal, and SOUND OF THE BEAST: The Complete Headbanging History of Heavy Metal.
PLAYLIST:
IRON MAIDEN – "The Trooper" from ROCK IN RIO 2001
TYR – "Where Eagles Dare" from VALKYRJA
IRON MAIDEN – "Revelations" from LIVE AFTER DEATH
WHITE WIZZARD – "Flight Of Icarus" from FLIGHT OF ICARUS
SONATA ARCTICA – "Die With Your Boots On" from TAKATALVI
COHEED AND CAMBRIA – "The Trooper" from MAIDEN HEAVEN
RONNY MUNROE – "Still Life" from TWO MINUTES TO MIDNIGHT
IRON MAIDEN – "Quest For Fire" from PIECE OF MIND
FOZZY – "Sun And Steel" from MAIDEN HEAVEN VOL 2
MORGION – "To Tame A Land" from A CALL TO IRONS
IRON MAIDEN – "Cross-Eyed Mary" from THE TROOPER
Roots is Sound of the Beast author and Bazillion Points publisher Ian Christe's heavy metal history show on Sirius XM Liquid Metal channel 40. Launched in June 2004, each weekly show has examined another subgenre, band, movement, country, or theme in metal, punk, and heavy rock. Past episodes are available on-demand online from SiriusXM.com.