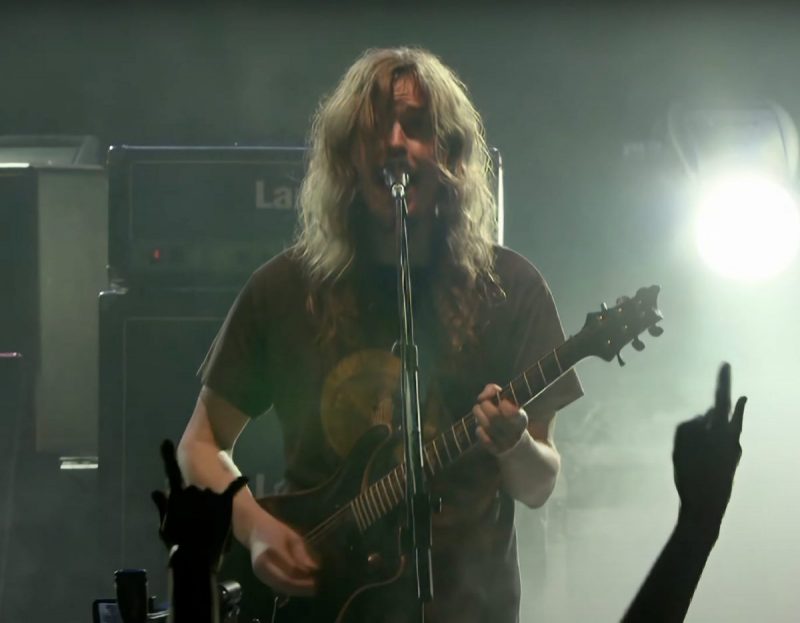 ROOTS of Clean Vocals in Extreme Metal | on SiriusXM
Week of June 3, 2023
Sat 6/3, 6PM ET
Sun 6/4, 1PM ET
Mon 6/5, 9AM ET
Tues 6/6, 4PM ET
Thurs 6/8, 9PM ET
This week, we turn up the volume on the shockingly rarely-used combination of traditional clean vocals in extreme metal. Starting with death metal examples from Desultor and Morbid Angel, we quickly diverge into the clean vocal paths influenced by goth rock, folk, and progressive rock in tracks by Opeth, Borknagar, Enslaved, Akercocke, Primordial, the Gathering, Monuments, Fear Factory, and more. Clear your throat, know your Roots!
Read about the origins of metal singing in books like DENIM AND LEATHER: The Rise and Fall of the New Wave of British Heavy Metal, and SOUND OF THE BEAST: The Complete Headbanging History of Heavy Metal.
PLAYLIST:
DESULTOR – "Black Monday" from MASTERS OF HATE
MORBID ANGEL – "God of Emptiness" from COVENANT
FEAR FACTORY – "Self Bias Resistor" from DEMANUFACTURE
THE GATHERING – "Eleanor" from MANDYLION
BORKNAGAR – "The Witching Hour" from THE ARCHAIC COURSE
AKERCOCKE – "Verdelet" from WORDS THAT GO UNSPOKEN
PRIMORDIAL – "Where Greater Men Have Fallen" from WHERE GREATER MEN HAVE FALLEN
TIMES OF GRACE – "Far From Heavenless" from SONGS OF LOSS AND SEPARATION
MONUMENTS – "Origin of Escape" from THE AMANUENSIS
ENSLAVED – "The Eternal Sea" from HEIMDAL
OPETH – "Harlequin Forest" from LIVE AT ROYAL ALBERT HALL
Roots is Sound of the Beast author and Bazillion Points publisher Ian Christe's heavy metal history show on Sirius XM Liquid Metal channel 40. Launched in June 2004, each weekly show has examined another subgenre, band, movement, country, or theme in metal, punk, and heavy rock. Past episodes are available on-demand online from SiriusXM.com.