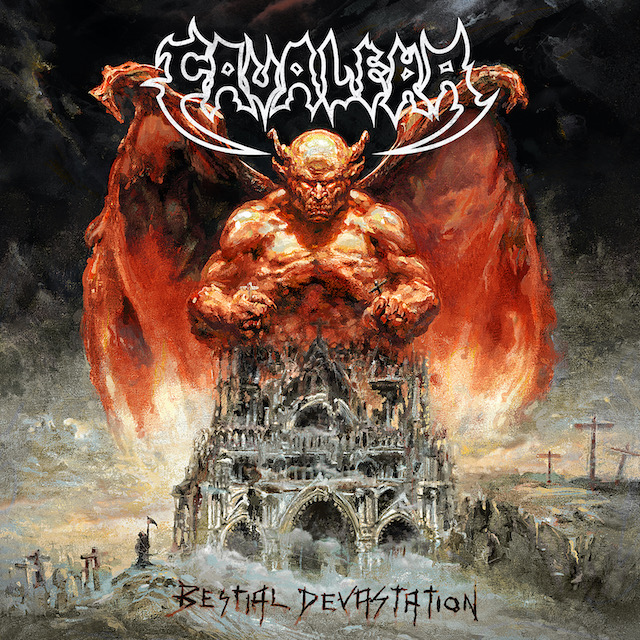 ROOTS of Brazilian Metal Veterans | on SiriusXM
Week of July 8, 2023
Sat 7/8, 6PM ET
Sun 7/9, 1PM ET
Mon 7/10, 9AM ET
Tues 7/11, 4PM ET
Thurs 7/13, 9PM ET
Whatever happened to the pioneers of the 1980s Brazilian metal uprising? Glad to report most are still pounding out raw, unique metal today. Join us for a gathering of tracks from 2018 through 2023 by Mutilator, Cavalera, MX, Ratos de Porao, The Troops of Doom, Holocausto, Vulcano, Mystifier, Sepultura, and more! Know your scenes, know your Roots!
Encounter the Brazilian metal assault in 528 massive pages in  UNITED FORCES: An Archive of Brazil's Raw Metal Attack, 1986-1991, by Marcelo R. Batista..
PLAYLIST:
CAVALERA – "Bestial Devastation" from BESTIAL DEVASTATION 2023
DORSAL ATLANTICA – "Terra Arrasada" from PANDEMIA
RATOS DE PORÃO – "Necropolitica" from NECROPOLITICA
ATTOMICA – "Kill the Hero" from THE TRICK =
MUTILATOR – "Blood Storm" from LIVE AT LEMMY'S BAR
CHAKAL – "Synthetic Tears" from MAN IS A JACKAL 2 MAN
VULCANO – "Vulcano Will Live Forever" from STONE ORANGE
THE TROOPS OF DOOM – "Dethroned Messiah" from ANTICHRIST REBORN
OVERDOSE – "Street Law" from COGUMELO 40 =
SEXTRASH – "Red Light" from COGUMELO 40 =
HOLOCAUSTO – "Diario de Guerra" from DIARIO DE GUERRA
MYSTIFIER – "Death Beyond Holy Creation" from UNDER SATAN'S WRATH SPLIT
MX – "A Circus Called Brazil" from A CIRCUS CALLED BRAZIL
SEPULTURA – "Raging Void" from QUADRA
Roots is Sound of the Beast author Ian Christe's heavy metal history show on Sirius XM Liquid Metal channel 40. Since June 2004, each weekly show has examined another subgenre, band, movement, country, or theme. The show is available on-demand online from SiriusXM.com.