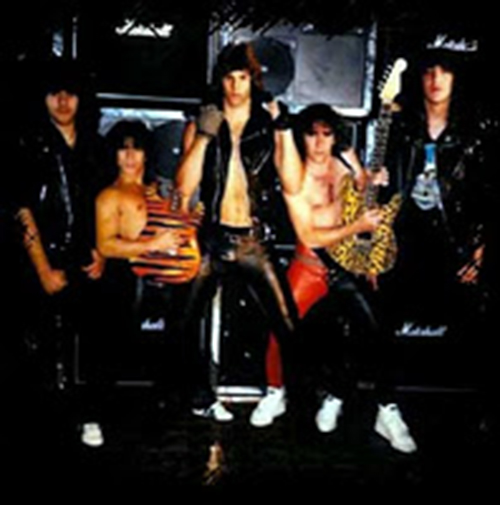 ROOTS of 1983: The Storm Before the Thrash | on SiriusXM
Week of July 15, 2023
Sat 7/15, 6PM ET
Sun 7/16, 1PM ET
Mon 7/17, 9AM ET
Tues 7/18, 4PM ET
Thurs 7/20, 9PM ET
With the 40th anniversary of Metallica's 1983 debut Kill 'Em All in our sights, today we explore the bands that year that pushed classic heavy metal to its limits, setting the stage for Kill 'Em All and Slayer's Show No Mercy soon after. Join us for a molten, face-melting hour of 1983 ragers by Exciter, Raven, Satan, Venom, Accept, Acid, Anvil, Manowar, and early efforts by Overkill and Anthrax.
Read the story of metal's long evolution, step by step, in SOUND OF THE BEAST: The Complete Headbanging History of Heavy Metal, by Ian Christe and KNOW YOUR ROOTS!.
PLAYLIST:
EXCITER – "Stand Up and Fight" from HEAVY METAL MANIAC
RAVEN – "Mind Over Metal" from ALL FOR ONE
SATAN – "Break Free" from COURT IN THE ACT
VENOM – "Die Hard" from DIE HARD 12″
ACCEPT – "Losers and Winners" from BALLS TO THE WALL
LOUDNESS – "Speed" from THE LAW OF DEVIL'S LAND
ACID – "The Day You Die" from MANIAC
SAVATAGE – "Rage" from SIRENS
ANVIL – "Motormount" from FORGED IN FIRE
DIO – "Stand Up and Shout" from HOLY DIVER
MANOWAR – "Warlord" from INTO GLORY RIDE
RIOT – "Wings of Fire" from BORN IN AMERICA
OVERKILL – "Raise the Dead" from POWER IN BLACK DEMO
ANTHRAX – "Soldiers of Metal" from SOLDIERS OF METAL 7″
Roots is Sound of the Beast author Ian Christe's heavy metal history show on Sirius XM Liquid Metal channel 40. Since June 2004, each weekly show has examined another subgenre, band, movement, country, or theme. The show is available on-demand online from SiriusXM.com.