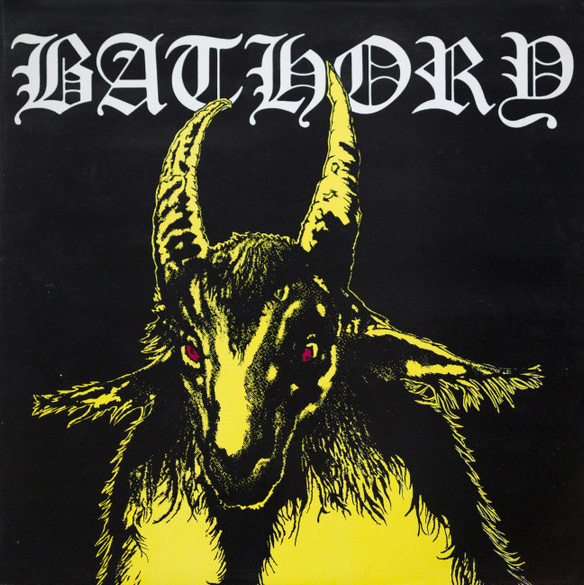 ROOTS of Rare Collectible Metal Vinyl | on SiriusXM
Week of August 5, 2023
Sat 8/5, 6PM ET
Sun 8/6, 1PM ET
Mon 8/7, 9AM ET
Tues 8/8, 4PM ET
Thurs 8/10, 9PM ET
This week we drill into the metal record collector rabbit hole to flip through $100,000 worth of the most valuable metal and hardcore vinyl. Early tracks by legends Bathory, Iron Maiden, Judge, and Mayhem, plus total obscurities Flames of Hell, Militia, Leather Nunn, Paradoxx, and Peter Steele's first band Fallout. Know Your Roots!
Discover the evolution of metal before, during, and after the 1990s reign of Pantera, in the pages of SOUND OF THE BEAST: The Complete Headbanging History of Heavy Metal.
PLAYLIST:
BATHORY – "Sacrifice" from BATHORY
FLAMES OF HELL – "Evil" from FIRE AND STEEL
PARADOXX – "Plan of Attak" from PLAN OF ATTAK
WYZARD – "Knights of Metal" from KNIGHTS OF METAL
EMERALD – "Armed for Battle" from ARMED FOR BATTLE
MILITIA – "Objective Termination" from THE SYBLING
AMETHYST – "Goddes of the Light" from OUTSIDE OF NOWHERE
IRON MAIDEN – "Invasion" from THE SOUNDHOUSE TAPES
MAYHEM – "Deathcrush" from DEATHCRUSH
SATYRICON – "Skyggedans" from DARK MEDIEVAL TIMES
LEATHER NUNN – "Take the Night" from TAKE THE NIGHT
JUDGE – "Take Me Away" from CHUNG KING CAN SUCK IT
THE FIX – "Vengeance" from VENGEANCE 7″
FALLOUT – "Rock Hard" from BATTERIES NOT INCLUDED
Roots is Sound of the Beast author Ian Christe's heavy metal history show on Sirius XM Liquid Metal channel 40. Since June 2004, each weekly show has examined another subgenre, band, movement, country, or theme. The show is available on-demand online from SiriusXM.com.