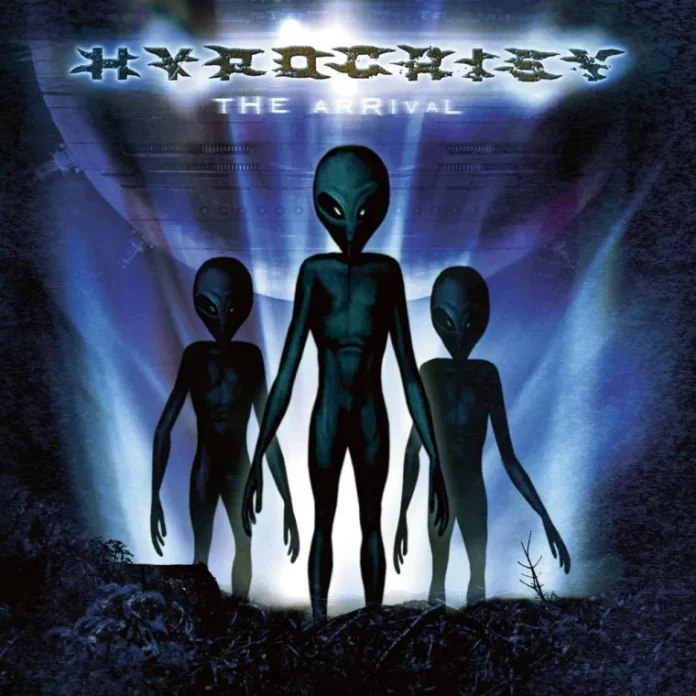 ROOTS of Aliens and UFO Sightings in Metal | on SiriusXM
Week of September 23, 2023
Sat 9/23, 6PM ET
Sun 9/24, 1PM ET
Mon 9/25, 9AM ET
Tues 9/26, 4PM ET
Thurs 9/28, 9PM ET
From high in orbit, our satellite beams down evidence this week of aliens and UFO sightings in metal. Transmissions arrive from Hypocrisy, Agent Steel, Voivod, Atheist, Dream Theater, Nocturnus, Emmure, the Contortionist, and more… Know your Roots!
Turn the unknown into the known by learning from the books Swedish Death Metal, Choosing Death, Sound of the Beast, Only Death Is Real, United Forces, Murder in the Front Row and many more at BAZILLION POINTS Books.
PLAYLIST:
ATHEIST – "Unquestionable Presence" from UNQUESTIONABLE PRESENCE
VOIVOD – "Planet Eaters" from SYNCHRO ANARCHY
SAXON – "Watching the Sky" from POWER AND THE GLORY
MEGADETH – "Hangar 18" from HAMMERSMITH APOLLO 1992
PILEDRIVER – "Alien Raid" from METAL INQUISITION
NOCTURNUS – "Edge of Darkness" from ETHEREAL TOMB
VEKTOR – "Cygnus Terminal" from TERMINAL REDUX
AGENT STEEL – "Outer Space Connection" from NO OTHER GODZ BEFORE ME
ALIEN AUTOPSY – "Cruel Intruder" from COSMIC INCEPTION
HYPOCRISY – "Dead Sky Dawning" from THE ARRIVAL
DEVIN TOWNSEND – "Ziltoidia Attaxx!!" from ZILTOID THE OMNISCIENT
THE CONTORTIONIST – "Contact" from EXOPLANET
EMMURE – "Area 64-66" from SPEAKER OF THE DEAD
DREAM THEATER – "The Alien" from A VIEW FROM THE TOP OF THE WORLD
Roots is Sound of the Beast author and Bazillion Points publisher Ian Christe's heavy metal history show on Sirius XM Liquid Metal channel 40. Launched in June 2004, each weekly show has examined another subgenre, band, movement, country, or theme in metal, punk, and heavy rock. Past episodes are available on-demand online from SiriusXM.com.