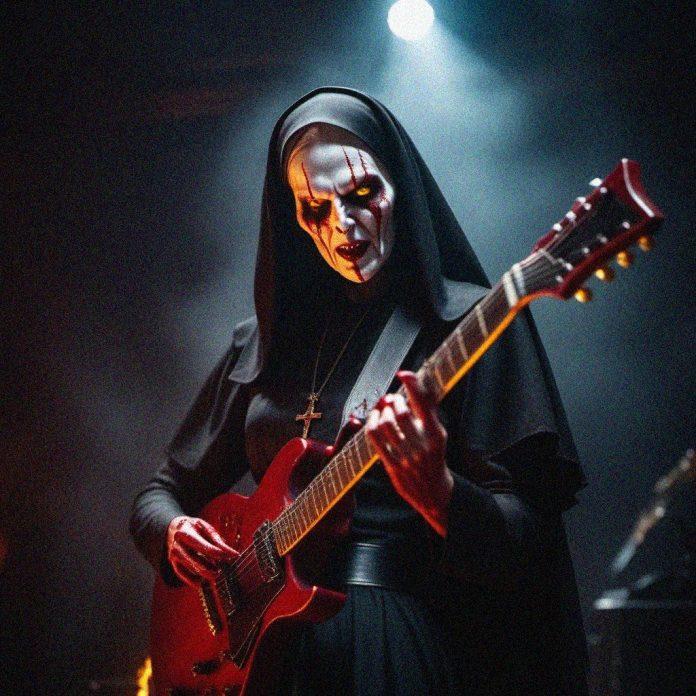 ROOTS of Religious Horror in Metal | on SiriusXM
Week of October 21, 2023
Sat 10/21, 6PM ET
Sun 10/22, 1PM ET
Mon 10/23, 9AM ET
Tues 10/24, 4PM ET
Thurs 10/26, 9PM ET
When rabid priests and axe-wielding nuns chase the congregation through the old abbey halls, the time is upon us for Roots of Religious Terror in Metal! Grab your neighbor's hand and prepare for an hour of bloodthirsty religious power run amok with Black Sabbath, Death Angel, Mercyful Fate, Cannibal Corpse, Cradle of Filth, Ghost, and more… Say your prayers, and know your Roots!
Check out the Bible of the only religion that matters, heavy metal, and read SOUND OF THE BEAST: The Complete Headbanging History of Heavy Metal, by Roots host Ian Christe.
PLAYLIST:
BLACK SABBATH – "Stonehenge – Disturbing the Priest" from BORN AGAIN
METAL CHURCH – "Metal Church" from METAL CHURCH
DEATH ANGEL – "Evil Priest" from THE ULTRA-VIOLENCE
MERCYFUL FATE – "Nuns Have No Fun" from MERCYFUL FATE EP
VENOM – "Blackened Are the Priests" from PRIME EVIL
SPAWN OF POSSESSION – "Dirty Priest" from CABINET
CANNIBAL CORPSE – "Priests of Sodom" from EVISCERATION PLAGUE
SINTOXICATE – "Toxic Pastor Of Sin" from TOXIC PASTOR OF SIN
CRADLE OF FILTH – "The Nun With The Astral Habit" from DARKLY DARKLY VENUS AVERSA
LUCIFER'S FALL – "Mother Superior" from II: CURSED & DAMNED
GHOST – "Ritual" from OPUS EPONYMOUS
FORGOTTEN CULT – "Evil Nun" from TEMPLE
AZARATH – "Holy Possession" from HOLY POSSESSION
Roots is Sound of the Beast author and Bazillion Points publisher Ian Christe's heavy metal history show on Sirius XM Liquid Metal channel 40. Launched in June 2004, each weekly show has examined another subgenre, band, movement, country, or theme in metal, punk, and heavy rock. Past episodes are available on-demand online from SiriusXM.com.