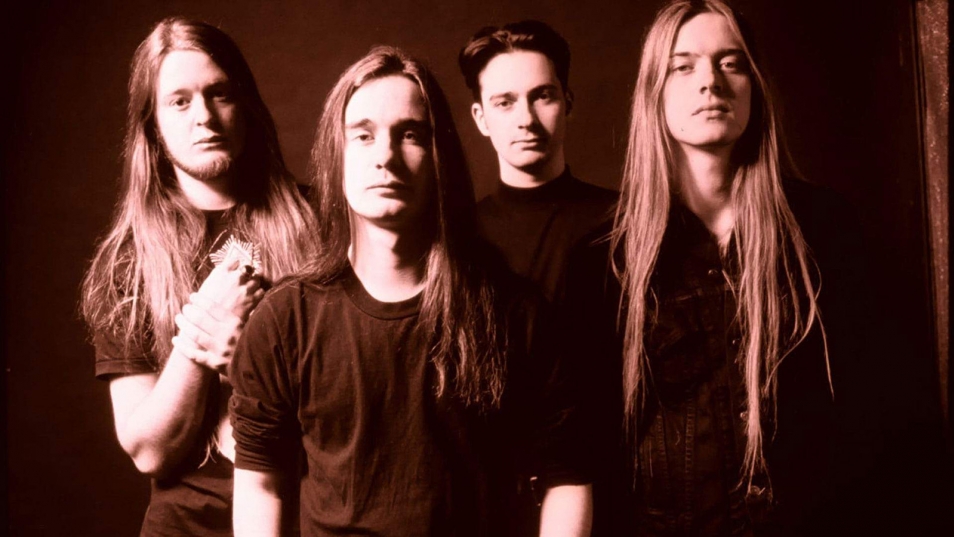 ROOTS of 1993: When Death Metal Became Respectable | on SiriusXM
Week of November 11, 2023
Sat 11/11, 6PM ET
Sun 11/12, 1PM ET
Mon 11/13, 9AM ET
Tues 11/14, 4PM ET
Thurs 11/16, 9PM ET
We look back thirty years to 1993, when death metal miscreants including Carcass, Death, Entombed, Paradise Lost, Morbid Angel, Dissection, Cynic, and Atheist introduced melody, progressive elements, gothic overtones, and rock 'n' roll groove to some of their best-known records. Know Your Roots!
Know your roots by reading brain-blasting books from BAZILLION POINTS.
PLAYLIST
CARCASS – "This Mortal Coil" from HEARTWORK
DEATH – "Mentally Blind" from INDIVIDUAL THOUGHT PATTERNS
CYNIC – "Veil of Maya" from FOCUS
ATHEIST – "Fire" from ELEMENTS
SEPULTURA – "Propaganda" from CHAOS A.D.
MORBID ANGEL – "God of Emptiness" from COVENANT
PARADISE LOST – "Shallow Seasons" from ICON
EDGE OF SANITY – "Sacrificed" from THE SPECTRAL SORROWS
ENTOMBED – "Hollowman" from WOLVERINE BLUES
DISSECTION – "The Somberlain" from THE SOMBERLAIN
Roots is Sound of the Beast author Ian Christe's heavy metal history show on Sirius XM Liquid Metal channel 40. Since June 2004, each weekly show has examined another subgenre, band, movement, country, or theme. The show is available on-demand online from SiriusXM.com.