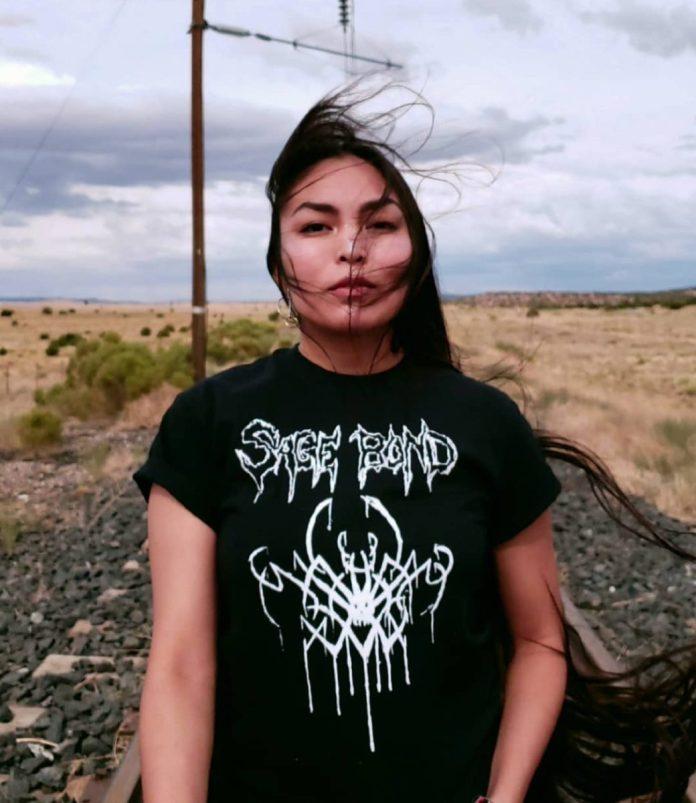 Photo: Sage Bond | @sage_bond007
ROOTS of Native American Metal: 2023 Edition | on SiriusXM
Week of November 18, 2023
Sat 11/18, 6PM ET
Sun 11/19, 1PM ET
Mon 11/20, 9AM ET
Tues 11/21, 4PM ET
Thurs 11/23, 9PM ET
On command & in the SiriusXM app: until 12/2
We celebrate Native North American Metal this week with tracks by Hell Throne, Blood Wolf, Testament, Blackbraid, Nechochwen, the Yoties w/Sage Bond, Under Exile, Testify, Resistant Culture, I Don't Konform, and more. Representing Navajo, Hopi, Pueblo, Mohawk, Algonquin, Pomo, and other tribes, these bands are just a small overview of the explosion of various metal styles happening in 2023. Know Your Roots!
Know your roots by reading and giving the gifts of brain-blasting metal and hardcore books from BAZILLION POINTS.
PLAYLIST
REZ OF WAR – "Devil in the Attic" from REZ OF WAR
HELL THRONE – "King of Death" from KING OF DEATH
MERCILESS INDIAN SAVAGES – "Kill the Man, Save the Indian" from KILL THE MAN
TESTAMENT – "Allegiance" from THE GATHERING
TESTIFY – "Walk of Sorrow" from RAGE
BLOOD WOLF – "1680" from 1680
THE YOTIES w/ SAGE BOND – "Genocide" from GENOCIDE
BLACKBRAID – "The Wolf That Guides the Hunter's Hand" from BLACKBRAID II
NECHOCHWEN – "Visions, Dreams, and Signs" from KANAWHA BLACK
THE ORDER OF ELIJAH – "Wolves" from WOLVES
UNDER EXILE – "Convalescence" from CONVALESCENCE
GRAVES OF THE MONUMENTS – "Hollow" from HOLLOW
RESISTANT CULTURE – "Sixth Extinction" from SIXTH EXTINCTION
I DON'T KONFORM – "Fuck Your Face" from I DON'T KONFORM
BLUE HUMMINGBIRD ON THE LEFT – "Tenochtitlan"
Roots is Sound of the Beast author Ian Christe's heavy metal history show on Sirius XM Liquid Metal channel 40. Since June 2004, each weekly show has examined another subgenre, band, movement, country, or theme. The show is available on-demand online from SiriusXM.com.