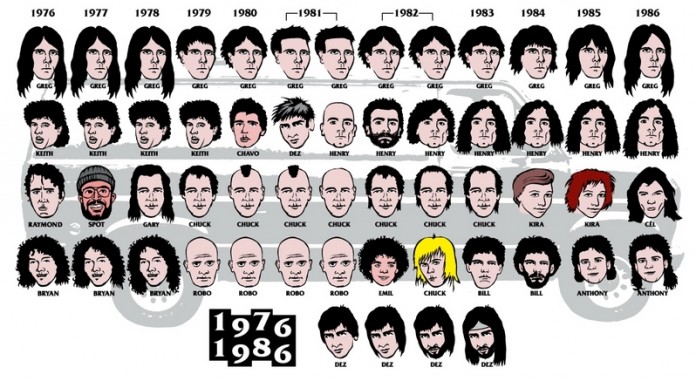 [Click image to enlarge]
Hey look, it's our founding fathers (and mother Kira Roessler), the ones that really matter. This excellent info-graphic charts the 11-year history and changing hairs of fundamental psychotic California hardcore band Black Flag, If I could get this printed onto disposable paper placemats, I'd take them with me everywhere I go and eat every meal blessed by these people I consider to be as holy as monks.
Artist unknown–but the Henry Rollins head is obviously copied from a sketch of Charles Manson, and that's pretty goddamn funny!