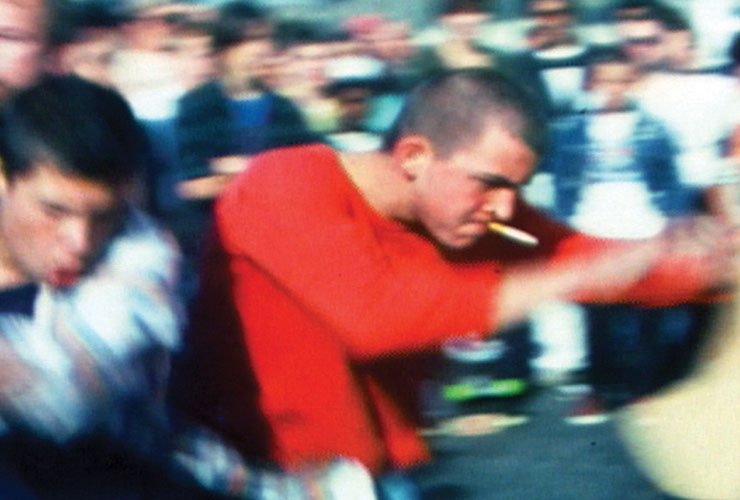 Our co-conspirator and all-knowing hardcore guru Tony Rettman, beloved author of NYHC: New York Hardcore 1980–1990, has posted his definitive "Ten Best Punk Documentaries" at Green Room Radio.
Take a trip over to Green Room Radio site to read Rettman's take on films like 2005's PUNK Attitude, UK/DK: A Film About Punks and Skinheads, David Markey's The Slog Movie, the classic Decline of Western Civilization, and several other specimens of safety-pin cinema also featured in Heavy Metal Movies. The trailers in the article alone should get you through the last snowbound night of winter. Spend some time with some onscreen punks!
Note that Freddy Alva's New Breed cassette comp documentary has just made its cinematic debut and should be on the list, but Rettman actually narrates that film and so recused himself from tooting his own horn.
Read up! NYHC: New York Hardcore 1980–1990