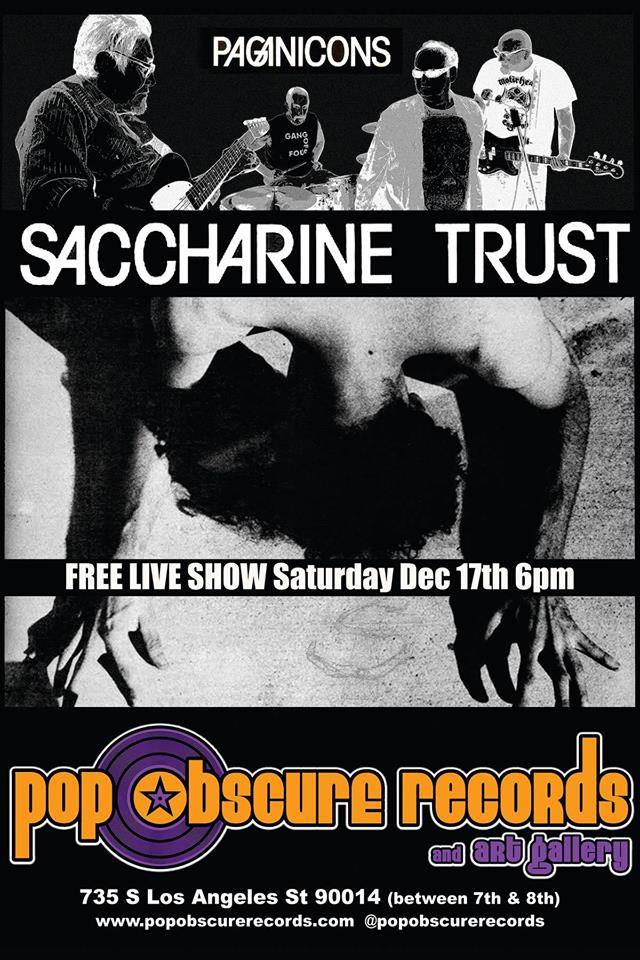 Los Angeles legends Saccharine Trust are set to perform their 1981 SST Records hallmark Pagan Icons release in its entirety, along with their 1981 SST single "A Christmas Cry." The cerebral sermon goes down Saturday, December 17, at 6PM at Los Angeles's vinyl-only haven Pop Obscure, 735 South Los Angeles Street in Downtown L.A.
The show is part of a series of events in conjunction with the WE GOT POWER! photo show currently installed at Pop Obscure, which includes nearly 100 of the hundreds of shots in the WE GOT POWER! book of Red Cross/Redd Kross, the Minutemen, Sonic Youth, Black Flag, Social Distortion, the Descendents, Suicidal Tendencies, Butthole Surfers, and many others.
Admission is free, pay for praise!
Saccharine Trust- Paganicons(Full Album)
READ WE GOT POWER!: Hardcore Punk Scenes from 1980s Southern California, by David Markey and Jordan Schwartz