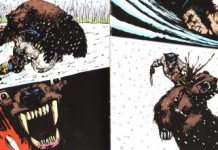 A handful of classic songs about Iron Man, Thor, Judge Dredd, Spiderman, Ghost Rider, Conan, and others as performed by heavy metal heroes .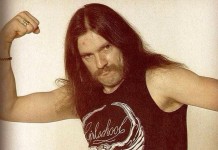 On December 28, 2015, the world lost Lemmy Kilmister of Motörhead, heavy metal's field marshall and moral compass for four decades.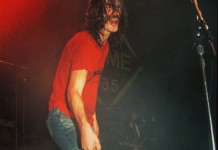 Ian Christe ("Sound of the Beast"/Bazillion Points Books) reconstructs Metallica's landmark Kill 'Em All album start-to-finish with tribute songs by Cannibal Corpse, Anthrax, Destruction, and more!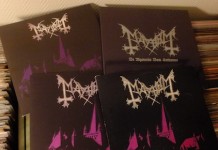 "And what is MAYHEM? Well, it is something as rare as a TOTAL DEATH METAL group! AAARRRGGGHHHH!"—Slayer Mag 3/4, 1986
Unlike Iron Maiden, not every metalhead can afford their own custom commercial jet airliner. But if you got a mondo jumbo Erector set this...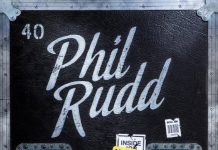 In 2017, the rough-hewn Rudd will finally hit the road in support of his 2014 solo outing Head Job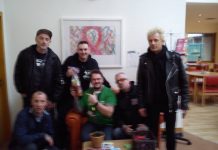 This year over £2,500 was carefully stashed in a bread bag and delivered as per G.B.H's standard protocol.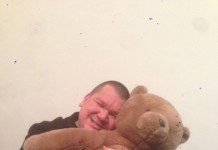 Come out and see a legendary NYHC band in the flesh, and bask in that special kind of warmth that only Sheer Terror frontman Paul Bearer brings to a room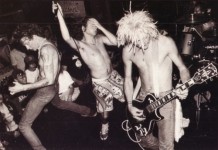 The Pacific Northwest has long possessed a solid but often overshadowed metal pedigree
Essential Lovecraft-inspired tracks by Black Sabbath, Metallica, Celtic Frost, Morbid Angel, Electric Wizard, the Black Dahlia Murder, and more.
This week's heavy metal history lesson says farewell to Blue Öyster Cult guitarist Allen Lanier (1946-2013), with classic BÖC cuts and covers by 3 Inches of Blood, Thrones, Candlemass, Tarot, Tesco Vee, Iced Earth, Metallica, and more.
Hard rock tracks by early Bowie and his 1980s band Tin Machine are joined by tribute covers from Behemoth, Raven, Danzig, Racer X, Celtic Frost, Melvins, Atrocity, and more.
How brutally overconfident do you have to be to name your band Soggy? These French freaks come to NWOBHM power-riffing by way of an...