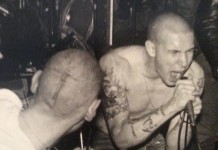 Tony Rettman has been polishing his black boots and getting ready to hit the road in support of his upcoming oral history of NYHC
NYHC cover stars Agnostic Front will be knocking over chile and gumbo bowls down South this November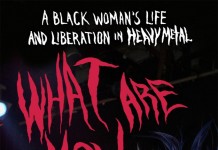 Laina Dawes in in Austin, TX; Detroit, MI; Bowling Green, OH; and Brooklyn, NY.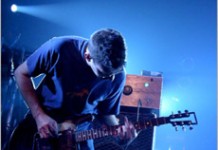 Most folks, including me, are probably more familiar with the name Crawldaddy than the actual contents of the late-'60s magazine of rock. Well the...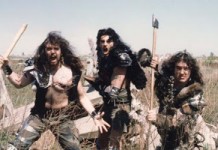 The East Coast thrash metal scene was crucial, providing record labels, media attention, and crossover-friendly live venues, along with legendary bands featured today.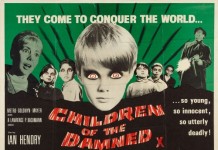 Won't somebody please think of the children?? The raw innocence and emerging shadows of tiny tots are inspected and protected by Savatage, Iron Maiden, Napalm Death, Dismember, Black Breath, the Oath, Venom, Warlord, Carcass, and many others!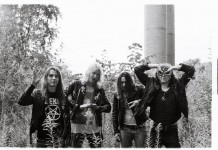 The grave-ripping sounds of Invidious, Repugnant, Necrovation, Tribulation, Decapitation, Stench, Morbus Chron, Bastard Priest, Repuked, and more!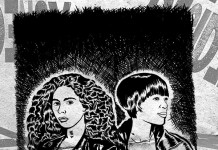 An exhibit and guided DJ set focused on the female writers, musicians and artists who write, perform and create in the hardcore and metal communities.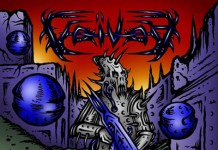 So with Voivod beaming its new Target Earth release over the world, we had to yank Jeff Wagner out of his listening cave for a deep-thinking verdict
Amazing revelation time—I wanted to post this great 1987 deathly thrash demo by Leviathan, but the sparse packaging offered no details about the band....
"Surprisingly fascinating." –Philadelphia Weekly "A study in the unpredictability of innovation." – Rhizome "An insider's view on the history of the Chamberlin and the Mellotron,...
This week Bloody Roots recaps many of Hanneman's most searing contributions to metal, including songwriting demos, punk solo project recordings, and live Slayer material.
Ride the lightning bolts with AC/DC covers by Six Feet Under, Exodus, Zeke, Lemmy, Iced Earth, Henry Rollins, Godflesh, Killdozer and more!