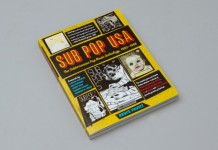 "We need diverse, regionalized, localized approaches to all forms of art, music, and politics…the most intense music, the most original ideas are coming out of scenes you don't even know exist."—Bruce Pavitt, 1980
Annick "Morbid Chef" will be dealing in cruel aprons this Friday 5/24 around the Bazillion Points book table at Maryland Deathfest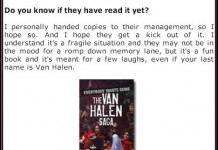 Thanks to Neil Daniels for posting a brief, to-the-point interview with me about my Van Halen book at GetReadyToRock.com. Somehow, he broke me...
Eddie Van Halen let one rip last night on some TV sitcom.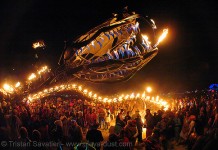 The Serpent Mother is a 168-foot, 40-ton sculpture of steel and fire that shoots a multicolored 50-foot pillar of flame from its cute little...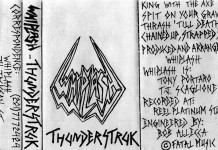 Looks like someone in Holland got wise and re-released Whiplash's 1984 Thunderstruk demo a few years back, and they're even keeping the CD available....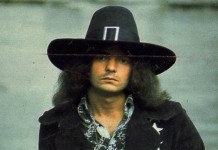 Launching a monthlong investigation of metal guitar at the very beginning, the 1970s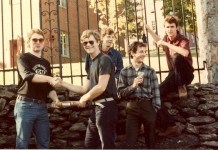 Today, over 35 years since the release of "Out of Vogue," an official video has been released for the EP's title cut.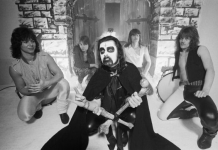 Checking the pulse of metal from 1983 to 2013 in highly opinionated five-year intervals, with tracks by Mercyful Fate, Slayer, Entombed, Sepultura, Death, Opeth, Gojira, and more!
And if you think this epic roundup of new release details for one month's Blu-ray offerings is insane, you are absolutely right!
Here are the masters of horrifying audio hallucination, composers of the soundtrack to your worst nightmares: CRYPT OF KERBEROS.
A true Easter resurrection! Here's Immortal last Good Friday night in Oslo doing "Unholy Forces of Evil" complete with hair fan, dangerous flameburst and...
WE GOT POWER! essay writers Keith Morris, Dez Cadena, and Chuck Dukowski have formed FLAG, and will reignite Black Flag's songs for more than a dozen North American dates in 2013