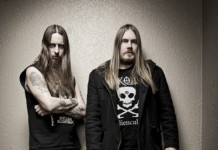 In honor of Darkthrone's new record, The Underground Resistance, and 25 years of unrelenting exploration of metal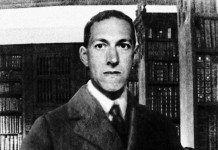 Essential Lovecraft-inspired tracks by Black Sabbath, Metallica, Celtic Frost, Morbid Angel, Electric Wizard, the Black Dahlia Murder, and more.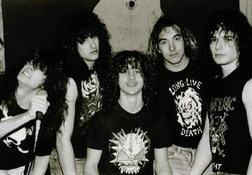 Congrats to Rob Barrett of Cannibal Corpse, who has found a wonderful woman to marry him and is jumping at the chance to tie the knot tightly.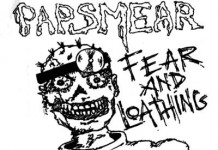 Las Vegas sleazers Papsmear were the go-to local band for crossover acts touring across the desert during the key year of 1986.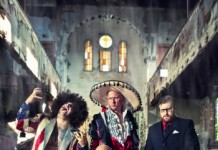 Weenbags and wenches with the appropriate amount of cojones can follow this link to the song "Dinosaur"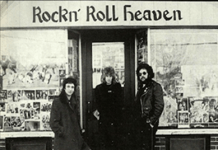 Bands like Metallica, Anthrax, Overkill, Testament, S.O.D., Raven, Manowar, Mercyful Fate, and many others
Who's more devotional in their ceremonial rituals, the legendary legions of Slayer fanatics, or their sworn and hated enemies from Team Jesus?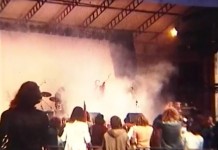 Now 8mm film footage of Judas Priest performing at Reading Festival on August 22, 1975, has come to YouTube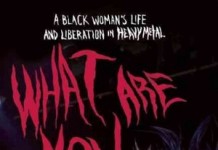 Black men and women that have expanded the scope and advanced the cause of loud, aggressive metal.
...Guitar World and MacWorld, anyway. You're looking at PocketGuitar, a six-string emulator for iPhone and iPod touch, and it sure looks to me like...
"I am illigal immigrant. I come on a boat from Canada. Like Cristoph Colomb 4 new life I worked 3 day with Italian controctor...
Mercyful Fate, Bloodrock, Samael, Mayhem, Type O Negative, Slayer, Death Breath, and others pledging a depraved, endless love that endures beyond life itself
A headlong dive into the guitar teams, shredders, and six-string innovations that defined the popular and extreme sides of metal in the 1980s.