Yippee for Slayer, they made King Diamond, Machine Head, As I Lay Dying, and Shadows Fall eat hot wet mud tonight by taking home...
Be sure to pick up Laina's book beforehand! Ships with a bonus "BLACK Women Into METAL" badge.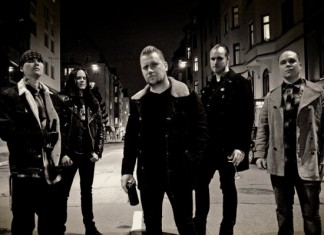 The always-active SWEDISH DEATH METAL author Daniel Ekeroth has unleashed another crushing rock and roll offering via IRON LAMB, his band featuring past and...
Nobody told me, but a few weeks ago Alan Rapp's Critical Terrain design blog posted eight minutes of an interview with Stephen O'Malley and...
"Heads on stakes, butchered lambs, black candles and many other fun things."
Gore and guts meet the precision craftsmanship and spiraling imaginations of the German bands Necrophagist, Defeated Sanity, Obscura, Profanity, Hannes Grossmann, and many others