Rabid readers of MEAN DEVIATION: Four Decades of Progressive Heavy Metal rejoice!
MURDER IN THE FRONT ROW author, Bay Area music scene fixture, and all-around madman Harald Oimoen has hammered the bass in D.R.I. for nearly...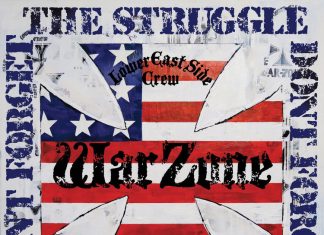 Boot up, buzz your scalp, and brace yourself for September 16, when Revelation Records will reissue Don't Forget the Struggle, Don't Forget the Streets
Laksmi Tatma is a cute 8-limbed Indian toddler apparently born on a day of celebration for the 8-limbed Hindu god Vishnu. Not surprisingly, she's...
Mikael Akerfeldt: "I was completely floored. For me Mefisto's The Puzzle is the Scandinavian death metal super classic."
Showcasing otherworldly vocals, precise harmonized guitars, and unprecedented speed, we honor Rob Halford, KK Downing, Ian Hill, Les Binks, and especially Glenn Tipton