He submitted a photo of himself holding his cat, along with the perfect campaign pitch: "Don't vote for me."
Jetting along with punky speed thrash in the vein of RKL, Blacktask, and hometown heroes Slayer, INSECTICIDE is a textbook example of the 1987...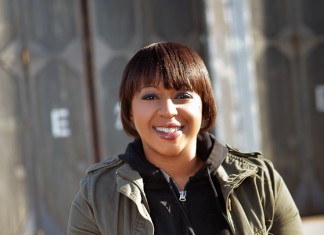 Laina Dawes picks the best of 2012. "A lot of my choices were based on how I physically reacted to the music."
BLOODY ROOTS of the NWOBHM: When Hard Rock Became Heavy Metal Week of November 12, 2016 Sat 11/12, 6PM ET Sun 11/13, 1PM ET Mon 11/14, 9AM ET Tues...
The always-active SWEDISH DEATH METAL author Daniel Ekeroth has unleashed another crushing rock and roll offering via IRON LAMB, his band featuring past and...
On December 3, Bill Bartell will be celebrated by the L.A. punk rock scene.